Providing Affinity Communities with interactive content to promote literacy, communication, resources, events, links, archives, publishing, pro-bono services and grants to build and strengthen the outreach of individuals and the community.
Native Media Network (Up & Running)
www.NativeMediaNetwork.com

Serving all 500 Indian Nations and the urban
Indian communities with a platform for topical information, on issues that affect Indian Country, tribal news, interviews educational and literacy programs.

Feminine Media Network (Launch Fall 2016)
www.FeminineMediaNetwork.com

Serving the Feminine Community with topical information on art, architecture, finance, governance, health, leadership, media and spirituality. The Feminine Media Network is a platform to support, educate and empower gender equality.
Tibet Media Network (Launch (Spring 2017)
www.TibetMediaNetwork.com

Serving the Tibetan / American Communities with a platform for topical information about the Tibetan Community in the U.S. with Tibetan News, interviews , resources and educational and literacy programs.
LA Media Network (Launch Summer 2017)
www.LAMediaNetwork.com


Serving the LA and Hollywood communities with a platform for interaction in the arts, media, film, acting, script development and celebrity news.
NY Media Network (Launch Fall 2017)
www.NYMediaNetwork.com

Serving the NYC communities with a platform for interaction for NYC's diverse neighborhoods, boroughs, cultural and ethnic populations.
Santa Fe Media Network (Launch Summer 2016)
www.SantaFeMediaNetwork.com
Serving the Santa Fe New Mexico and Tourism with topical information and events in and around Santa Fe's Tri-Cultural History, folklore, arts & crafts, restaurants, hotels, shops, and resources available to the community. Interactive walking and driving tours will be developed.
Stadium Media Network (Launch Spring 2017)
www.StadiumMediaNetwork.com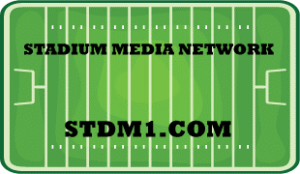 Provide site specific social media interaction for sports and stadium events to include archives, sport related resources and promotional contests for local sports programs.
Contact us:
info@affinitymedianetwork.com
www.affinitymedianetwork.com
Future Social Media Sites
Affinity Media Network has developed a platform to serve affinity groups and audiences with social media sites to promote literacy and interaction through its integrated broadcast channels and e-commerce sites to provide both demographic and geographic programing.
Demographic sites will include:
Books for Smarties; Children's Book Coop, Cooks First Books, Eco Book Coop, Death & Dying Book Coop, Health Book Coop, New Age Book Coop, Sports First Books, Southwest Book Coop, Time Line Books, We The People Book Coop, Western Way Books.
Additionally, geographic social media sites for the major metro markets will be developed to serve the communities in Boston, Chicago, DC, Dallas, San Francisco, etc.